BIBSS  Barnardo's Intensive Behaviour Support Service, supporting parents, carers and families in the community and in diverse cultural circumstances. Guidance and advice aimed at supporting vulnerable children and their families.
Down's Syndrome Scotland work to help people with Down's syndrome reach their full potential by proving information and support to them, their families, carers and professionals at whatever age and stage of life.
Ena
ble Scotland  a charitable organisation offering a wide range of person centred services designed to ensure that people who have learning disabilities can live the life they want and actively participate in their community.
FAiR (Family Advice and Information Resource) is an information and advice service for people with learning disabilities, parents, carers and people who work with them in Edinburgh.
Lothian Autistic Society is a person centred charity. They provide services, information and practical support to individuals, families and carers affected by autism and living in the Lothians.
Sleep Scotland provide support for families including sleep counselling for
parents and carers of children and young people with additional support needs, a "listening ear" support call service and workshops for parents.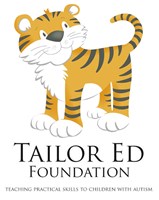 Tailor-ed is a charity set up to teach daily living skills to children with autism. Working with families living in the city of Edinburgh with a child with autism up to the age of 12. Funded by the Big Lottery, therefore services are available to families for free.
The Fragile X Society  want families to have the opportunity of support from others who understand the challenges which may be associated with fragile X, at the time of diagnosis and through their fragile X journey.
The National Autistic Society providing information, support and campaigning for people with autism
The Yard is a purpose built indoor and outdoor adventure playground for children and young people with disabilities.
Child Protection – Children and young people have the right to be protected and to be safe from harm by others. Most children in Scotland grow up in a safe place, but sadly some do not. These children need extra help from adults to keep them safe. You should contact Social Care Direct if you are worried about a child or young person's safety or wellbeing.
Forms for administering Medicines  http://www.edinburgh.gov.uk/downloads/download/309/asl_healthcare_planning
City of Edinburgh Council Lunch menus: http://www.edinburgh.gov.uk/info/20183/food_and_clothing/915/lunch_menus_for_schools
Special Diet referral form:   special-diet-referral-form3-

Lunches order template: week-lunch-order-template-cec
Current Lunch Menus: primary_school_menu_cec_2017